Our Mission
To build the excitement and value of chemistry and STEM careers with K-8 students through accessible science programs and hands-on experiences.
Our Vision
We inspire today's students to be tomorrow's thinkers, innovators & STEM leaders, building a better world through the science of chemistry.
Our Story
The Chemical Educational Foundation® (CEF) is a national organization committed to enhancing science education! Our popular You Be The Chemist® programs are geared towards grade K–8 educators and students. By focusing on these grade levels and emphasizing the central role of chemistry in all the sciences and in our everyday lives, CEF strives to inspire our future leaders to pursue science-related careers and to improve the overall understanding and appreciation of chemistry and chemicals.
View our 2018-2020 Strategic Plan.
Headquartered outside of Washington, DC, we believe in a community approach to science education and rely on a vast network of volunteers to put the You Be The Chemist® programs into action nationwide! We recognize that the educational needs of each community, school, and classroom vary, and as such, we encourage volunteers to work together to incorporate our programs as they work best for their community.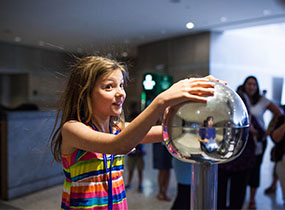 History
CEF was founded by the National Association of Chemical Distributors (NACD) in 1989 and became a distinct entity under our current name in 1997. While we continue to collaborate with NACD and its member companies, we are separate organizations. CEF's supporters, mainly companies and individuals in industries that rely on the science of chemistry, include a number of NACD members, and we are often present or represented at NACD events. See a full list of our contributors.