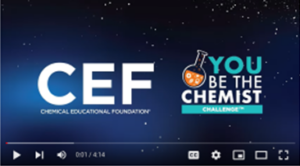 The You Be The Chemist Challenge® is a fun, FREE, STEM competition for students in grades 5-8. It is a collaborative competition, where students participate in teams of 3-4 and compete for scholarships.
What is the Challenge?
Teams will participate in the Regional Challenge where they will answer timed multiple-choice and short-answer questions. They will also create a video response to the year's theme where they will form a company that has come up with an innovative solution to a problem. Overall team scores will be a weighted combination of their video score and their Regional Challenge score. The weighted scores will be used to select state winners. The top five teams amongst state winners will advance to the National Challenge in Houston, TX.
At the National Challenge, finalist teams will have the opportunity to present their research from the video component of the Challenge to a panel of judges. Teams will pitch their start-up company and innovative solution to the judges where they will expand their knowledge of the business side of the STEM field. The 2024 National Challenge will take place in June in Houston, TX.
There are two tracks to the Challenge: virtual and in person.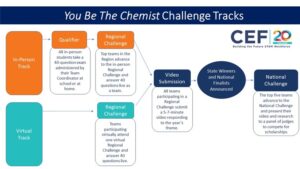 Why should you register for the Challenge?
Participation can be used as an asynchronous education tool for your classroom or as an after-school opportunity.
Interactive study materials are available for your students once you register
Students can develop their interest in science and compete for scholarships!
Through participating in the Challenge, students will have the opportunity to gain the following skills: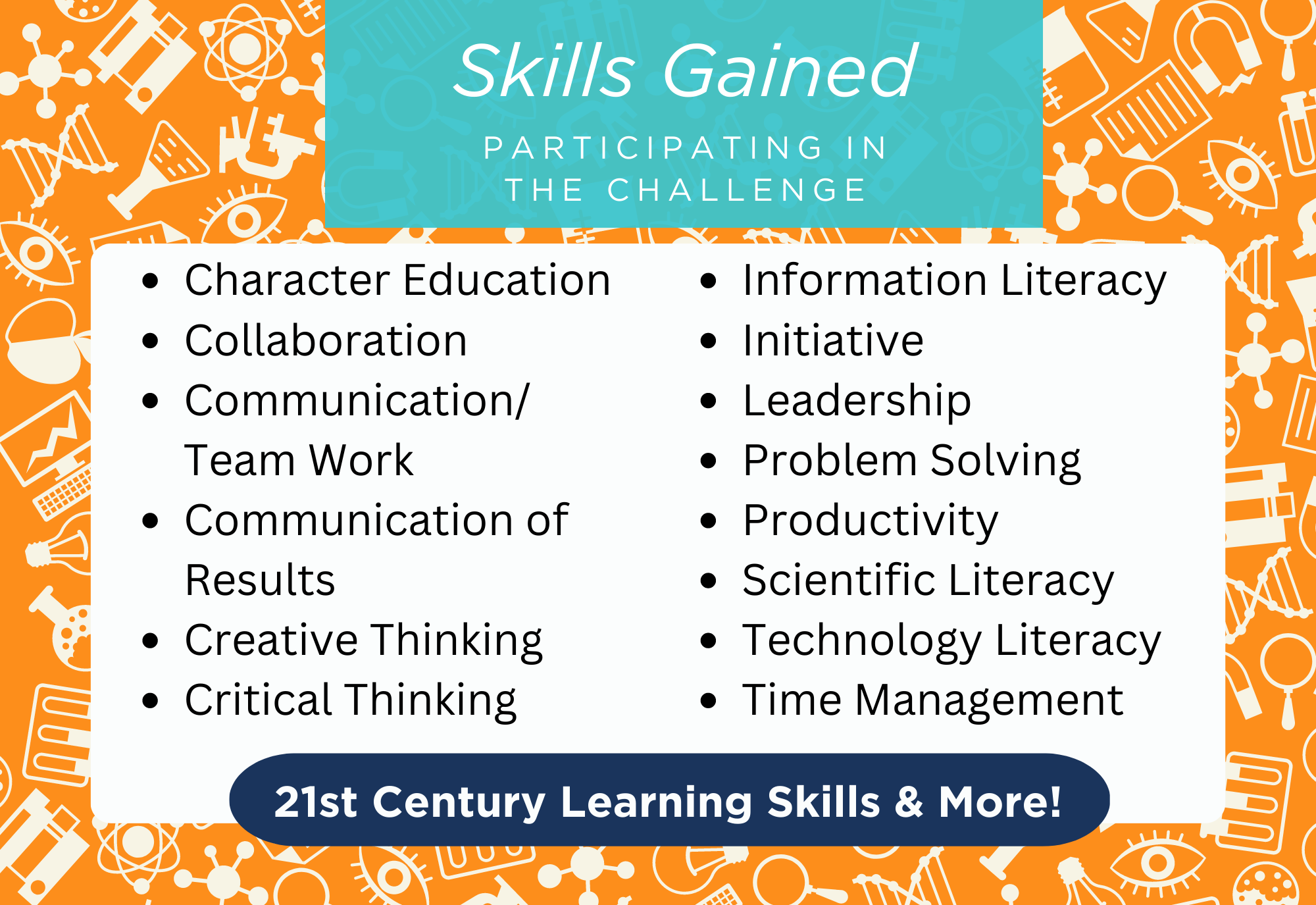 You can view more information about the Challenge on our FAQ page. For any questions related to the Challenge, please reach out to challenge@chemed.org.